Carmina Burana

, version médiévale
Obsidienne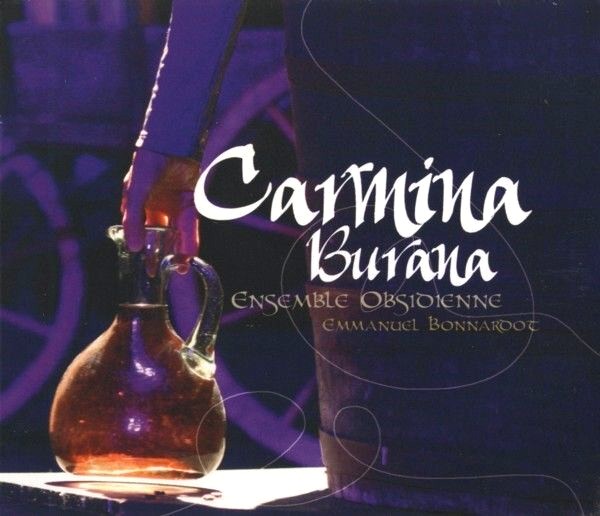 medieval.org
Eloquentia EL1127
2011



Chansons du vin et du jeu

1. CB 203. Hiemali tempore [2:34]
voix, cornemuse, vièle, chalemie, daf, derbouka, cajon

2. CB 200. Bache bene venies [3:40]
solos EB Et LM, voix, 2 vièles, chalumeau, traverso, daf

3. [2:56]
CB 211. Alte clamat epicurus
Walther von der Vogelweide (ca. 1170—ca. 1230). Palästinalied
CB 211a. Nu lebe ich
solo PB, voix, 2 vièles, cornemuse

4. CB 196. In taberna quando sumus [3:09]
voix, cornemuse en sol, clari, 2 vièles, percussions

5. CB 215. Messe des joueurs [2:44]
Lugeamus omnes in Decio
Victime novali
solo PB, cornemuse, muse, bouteilles

6. CB 16*. Michi confer venditor [1:39]
voix, cornemuse, hautbois, chalemie, tambour à cordes

7. CB 189. Aristipe quamvis sero [1:03]
Philippus Cancellarius (ca. 1170—ca. 1236) / Philippe le Chancelier
voix


Chansons morales et satiriques

8. CB 8. Pleurez ce qui est déplorable... [1:42]
voix

9. CB 3. Ecce torpet probitas [0:46]
Gualterius de Castillione (ca. 1135—ca. 1179) / Gaultier de Châtillon
solo RP, voix

10. CB 12. Procurans odium [1:56]
voix, rebec, 2 psaltérions, flûte douce, tympanon

11. CB 21. Veritas veritatum [2:36]
Philippus Cancellarius
solo CS, voix, 2 vièles

12. CB 8. Licet eger cum egrotis [0:43]
voix

13. CB 19. Fas et nefas [1:33]
Gualterius de Castillione
voix, 2 vièles, cornemuse, chalemie

14. CB 26. Bonum est confidere [2:49]
Philippus Cancellarius
voix, chifonie, flûte, rebec, vièle, 2 psaltérions, tympanon

15. CB 31. Vite perdite me legi [0:44]
Petrus Blesensis (ca. 1135—ca. 1204) / Pierre de Blois
voix, 2 flûtes, tambourin, cymbalettes

16. CB 33. Non te lusisse pudeat [2:02]
Petrus Blesensis
solo LM, voix, tympanon

17. CB 47. Crucifigat omnes [1:22]
vièle, rebec

18. CB 37. In Gedeonis area [1:11]
solo HM, voix

19. CB 34. Deduc Sion [2:51]
Philippus Cancellarius
voix

20. CB 131. Dic Christi veritas [1:22]
flûte, psaltérion, crwth

21. CB 52. Nomen a solemnibus [1:14]
voix, guimbarde, muse, flûte double, tambourin


Chansons d'amour

22. CB 67. A globo veteri [2:10]
Petrus Blesensis
solo RP, voix

23. CB 90. Exiit diluculo rustica puella [1:23]
voix, psaltérion, citole, 2 flûtes, cloches, appeaux

24. CB 73. Clauso Chronos [4:42]
solo EB, voix, citole

25. CB 85. Veris dulcis in tempore [2:05]
voix

26. CB 153. Tempus transit gelidum [1:20]
cornemuse, hautbois, chalemie, derbouka, coquilles

27. CB 116. Sic mea fata [2:22]
voix

28. CB 119. Dulce solum natalis patrie [2:11]
voix

29. CB 151. Virent prata hiemata [2:09]
voix, 2 flûtes, 2 vièles, psaltérion, tympanon

30. CB 185. Ich was ein chint so wolgetan [3:42]
voix, 2 flûtes, tambour, castagnettes, triangle

31. sine nomine [1:04]
voix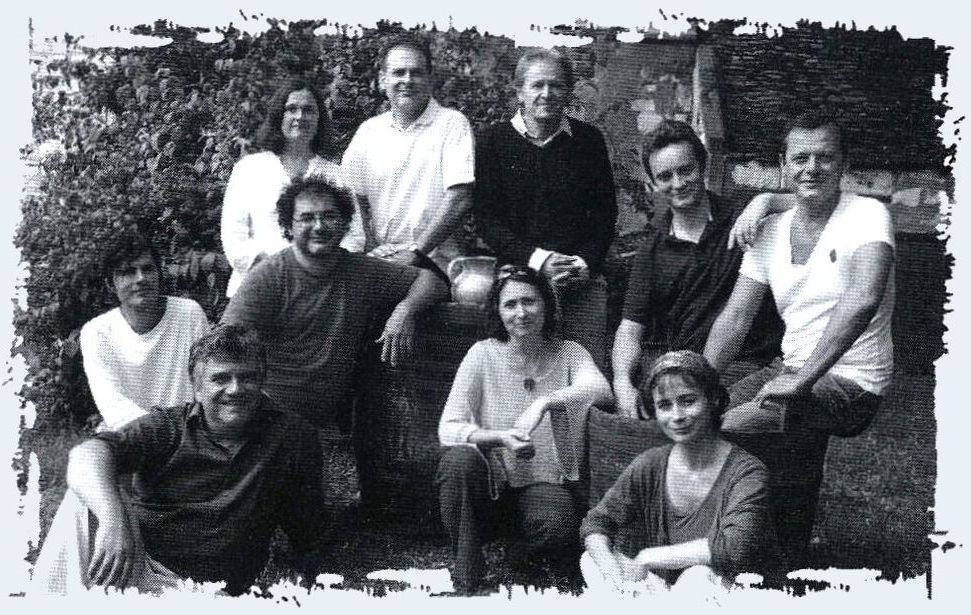 OBSIDIENNE
Ensemble vocal et instrumental
Direction Emmanuel Bonnardot

Florence Jacquemart — chant, flûtes, cornemuses
Hélène Moreau (HM) — chant, psaltérion, percussions
Catherine Sergent (CS) — chant, psaltérion
Emmanuel Bonnardot (EB) — chant, vièle à archet, crwth, rebecs, citole
Pierre Bourhis (PB) — chant
Barnabé Janin — chant, vièle à archet, rebec, hautbois
Ludovic Montet (LM) — chant, tympanon, percussions
Raphaël Picazos (RP) — chant
Xavier Terrasa — chant, chalemie, chifonie
Pierre Tessier — chant





Les facteurs et luthiers des instruments joués par Obsidienne
Bernard Prunier — citole, psaltérion, tambour à cordes, vièles à archet et rebecs
Judith Kraft — vihuela, vièles à archet et rebecs
Adrian Brown, Francesco Livirghi et Bob Marvin — flûtes à bec
Jeff Barbe — flûtes à six trous et à trois trous
Bob Marvin — flûte double
Giovanni Tardino, Jeff Barbe — flûtes traversières
Rémy Dubois — cornemuses
Olivier Cottet, Jacques Leguy — chalemies
Agnès Guéroult — chalumeau
Xavier Leclerc — chifonie
Instruments de facture traditionnelle: tympanon iranien, cymbalettes turques, tablettes, cliquettes, castagnettes espagnoles




Recorded in the church of Sergines (France) in August 2010
Remerciement à la paroisse de Sergines

Recording producer, engineer & editing Laurence Heym
Recording system Micros DPA Et Schoeps
Recorded on Pyramix virtual studio in 24 bits/44,1 kHz

Translation by Pierre Bourhis & Camille Janin
Photos inside © LH (Obsidienne) Et Hervé Letourneur
(photos extraites du spectacle musical «Carmina Burana, version médiévale»)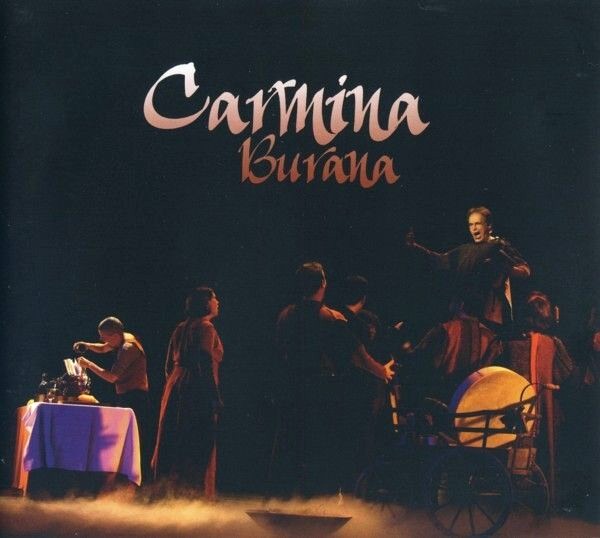 In the XIIIth century, a goliard (goliart, gouliar, gouillard), is a glutton, a gobbler, a debauchee. Goliardie, means gluttony, gouliardoises are lecherous women. And yet, in those days, the word goliard is also applied to students, clerics, troublemakers, unruly or foul-mouthed characters. We owe them a kind of poetry so free-thinking and licentious that the council of Sens, in 1223, ruled that those ribald clerics (ribaldi) from the familia Goliae should have their hair immediately shorn off. The council of Trier, in 1227, forbade all these trutannos («hoodlums») et alios vagas scholares autgoliardos («and other vagrant students or 'goliards'») to sing at mass.

The Latin word gula («mouth») may have given their name to the Goliards, or else it might be the French word gole («trap, shout, spoken word»), or even the Provençal verb gualiar, «to deceive»... They claimed allegiance to a leader, Golias episcopus, «bishop Golias», a legendary character whose name has sometimes been likened to that of Goliath the giant. And then Saint Bernard of Clairvaux in his CLXXXIX letter to Pope Innocent, denouncing the new ideas of Abélard, that «angel of Satan», referred to him as Golias! In his 1910 book, Les Jongleurs en France au Moyen Âge, Edmond Faral conjectures that «after this letter, many satires were published against Rome (...) which bore as a heading the name of Golias».

The poetry of the Goliards, in Latin, sometimes in German or in French, is known to us through various collections (Cambridge, Basel, Saint-Omer, Ripoll in Catalonia...) the most famous of which was rediscovered in 1803 in the library of the monastery of Benediktbeurn (Upper Bavaria). Now kept in the Bayerische Staatsbibliothek in Munich (codex Latinus 4660), the manuscript was copied between 1220 and 1250, and published in 1847 under the name of Carmina Burana («songs of Beuern»). Many poems have melodic indications, neumes without lines or keys, which requires from the performer a good deal of personal interpretation. And yet, for about thirty of these poems, other sources are available in which the music is written on staves, like in the Florence or Wolfenbüttel manuscripts.

Carmina Burana is far from being a collection of bawdy songs only. Many of the Goliards are learned clerics, as well as brilliant writers. The first fifty five are moral poems and deal with miserliness, the improvement of humankind and its conversion; then come the love poems, the poems in praise of gambling and wine, and the collection ends with two religious plays dedicated to Christmas.


The Carmina Burana collection is a compilation of two hundred and twenty eight poems, usually by unknown writers. However, it includes works by Minnesänger such as Walther von der Vogelweide (CB 151), and by French authors: Gautier de Châtillon (CB 3, 8, 19...), Philippe le Chancelier (CB 21, 27, 34, 131...), or Pierre de Blois (CB 33 (?), 67...). All of them have in-depth knowledge of classical literature. Their poems are literally crammed with lines from Horace (CB 8), Ovid, Juvenal, the pseudo Cato, and there are quotations of Aristippus of Cyrene, one of the founding fathers of hedonistic materialism, in a dialogue with Diogenes, or Epicurus, Cicero and Virgil.

The philosophy of Epicurus is held up to ridicule, much as it was in antiquity. Epicurus the sage, who used to live on bread and water (and a little cheese on festive occasions) is presented as a worshipper of the belly, «that god whose temple is the kitchen» (CB 211). And yet, a line from the song In Taberna quando sumus seems to recall one of the basic principles of the Epicurean doctrine: «Nobody fears death». Christian civilisation was fearful of Epicurus. Out of his three hundred scrolls, only three letters and a few maxims are left! Montaigne writes: «It is quite sure that, in the very first times when our religion started to gain authority over the laws, a number of zealots waged war against all sorts of pagan books, which was a wondrous loss to men of letters. I deem this disorder to have been more deleterious to letters than all the bonfires of the barbarians» (second book of Essays, chapter XIX).

Diogenes, though, is taken very seriously, and the song Aristippe quamvis sero (CB 189) ends up with a set of sound moral prescriptions that would have befitted a stoic philosopher: «If you really want to be a cynic, take leave of the court». Christianity then felt close to stoicism and gladly welcomed its demanding austerity. Thus we cannot wonder at the reference «to the wisdom of Cicero and Zeno» (CB 31). The latter, of course, is not the disciple of Parmenides, Zeno of Elea, but rather Zeno of Citium, one of the founders of stoicism who died, intentionally, it seems, by... holding his breath! All mediaeval authors love quoting The Distichs of Cato. Dionysius Cato, at the time of Diocletian, had written a manner of handbook of moral doctrine in imitation of the sentences of Publilius Syrus (1st century). The morality songs in our collection never fail to recommend the perusal of The Ethics of Cato (CB 19).

The heroes and gods of antiquity are often mentioned, Pylades, Orestes, Proteus (CB 187), Orpheus (CB 189), Hercules (CB 31), and of course Venus (sometimes called Dione, CB 71) and her son Cupid, Phoebus, Cybele, Juno, Jupiter and the famous «son of Semele»: Bacchus... One of the stanzas in the song Axe Phebus Aureo (CB 71) cleverly refers to the story of Philomela, her sister Procne, and Philomela's husband: Tereus (abuser of Procne!):
«The nightingale pours out
a stream of complaints against Tereus
and mingles its song
with the whistling of the swallow...»
The «nightingale» is Philomela transformed and the «swallow» her sister Procne...

The Bible is obviously a mine on which every contributor of the Carmina Burana draws. Thus the morality song Bonum est confidere (CB 27) ends up with a quotation from Genesis (III, 17-19), which is the curse of God on humankind:
«Through the labour of thy hands
and in the sweat of thy face
shalt thou eat bread».

Forty songs (CB 187 to 226) are dedicated to wine and gambling. Bacchus is constantly celebrated. Bache bene venies! (CB 200) «Be welcome, Bacchus!, you breed desire of love, you inflame, you soothe, you move us and cheer us up, let us sing your praises!» Liberal amounts of wine are consumed in Carmina Burana, people get drunk, eat, fondle and also gamble. People pray to the god Decius (the god of gambling «Dice»...), and also probably pray jointly to a pair of «gods» that were highly prized in the Middle Ages: saint Tortuel, the son of «la Tordue, the twisted one, the lady that makes you walk sideways»..., and the jovial saint Pançard, probably a cousin of the Messere Gaster of Rabelais... They have no qualms about celebrating the «gamblers' mass» (CB 215) during which they read the gospel according to «saint Mark of money...» A «mark» was a currency unit worth 2/3 of a pound, i.e. 13 sous and 4 deniers...

The first fifty-five texts of Carmina Burana are morality and satirical pieces. They blame miserliness (CB 3, 8...), envy (CB 12), they preach virtue to priests, prelates, and all of christianity (CB 21 to 40); they draw a devastating picture of christian society: according to Philippe le Chancelier «the Church has turned into a robbers' den» CB 34), «charity has gone, 'love thy neighbour' is a thing of the past, bishops are scoundrels...» This sounds like one of the furious diatribes of Gautier de Coinci (W 1236), who fulminated against the decadence of the Church in his Miracles de Notre Dame:

«I hate deceivers, workers of forged miracles,
I hate such thieves, such fiddlers,
I hate those Goulïardoys («those Goliards»)...

And yet the written style of Gautier, who rose up against the Goliards, was quite close to that of those very jongleurs he «hated to death»!

And love lastly, love in a hundred and thirty-one poems (CB 56 to 186). Love, sung according to the three rules, cherished of the troubadours and trouvères (down to Guillaume de Machaut!):

domination, perfection of the lady;
loyalty, devotion of the lover;
desperation, love unto death.


A surprising, and as yet unexplained feature of these love poems: forty-nine of them end up with a stanza, or a few lines, in Middle High German. In this love poetry, springtime is given pride of place, and we come across satyrs, nymphs, dryads, Helen and Paris, Dido and Aeneas, shepherds and sheep, goats and billy-goats... Some songs are real pastourelles (CB 90). A globo veteri, the poem by Pierre de Blois (CB 67), is a blazon of the female body: «nature has made my friend a wonder, behold her forehead, her brows, her eyes, her nose, her mouth, her chin, her neck, her breast...» Some poems even venture further down...

Playing and singing Carmina Burana means following the great lyrical thrust imposed by the Goliards, blending respectfulness and freedom, appropriating rhythm, melody, instrumentation, switching from morality to debauchery, from praying to joking.

They sing, after Ecclesiastes, the vanity of the world, Vanitatum vanitas et omnia vanitas. Yet they love playing on words: «if you decapitate Alea («die»), you get a bestia: Lea, «lioness», but if you pull out the belly of Alea, «e», the word takes on a handsome feather covering: Ala, «wing»... And then they love loving, the love of the soul and the love of the body: «Try out, my child, try out my ever-young equipment, firm, skilful, flexible, delicate, discreet, active, docile, easy to handle...»

Sometimes bordering on grace, Veritas veritatum, via, vita, veritas, «the way, life, truth», and sometimes a brush with the devil:

Amara tanta tyri pastas sycalos sycaliri ellivoli scarras polili posylique lyvarras...
Isn't this short poem in genuine gibberish a satanic formula?

Better make light of it:

Fraus vobis!
Tibi leccatori!
«—Deception be with you!
—And with your gluttony!».


Claude-Henry Joubert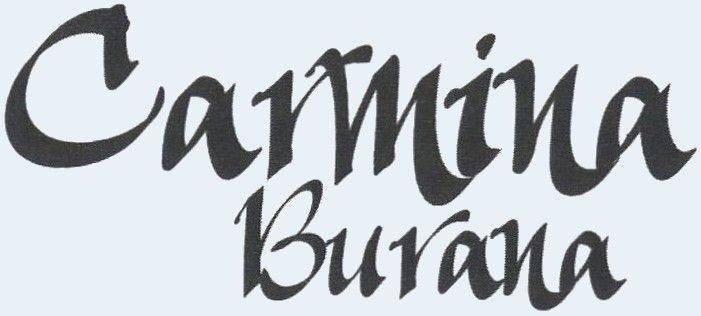 Carmina Burana
A medieval version

In July 2009, at the request of Laurent Hochard, director of the «Voix et routes romanes» festival, Obsidienne created the musical show «Carmina Burana» in its mediaeval version, at the church of Ottmarsheim, in collaboration with the Richard Gacquelin dance company. The show was repeated at the town theatre in Sens in October 2009, as part of the programming of resident music ensemble of Obsidienne in the town of Sens in Burgundy, with guest appearances by Claude Henry Joubert and the dancer Anna Pietsch. The show was directed by Pierre Tessier with lighting by Christian Mazubert and costumes by Danièle Barraud. The theatrical dimension of the work that Obsidienne offers on stage also appears in a few passages of this recording, such as the «tavern» atmosphere, the spoken text «Weep over what is deplorable», or even the song «Exiit diluculo rustica puella».

The pieces in the manuscript (1) appeared to be both extremely diverse and highly sophisticated; as in all great manuscripts of mediaeval music (Cantigas de Santa Maria, Roman de Fauvel, Gargantua...), triviality is mixed up with the highest subtlety, masquerade is contrasted with the deepest human emotions, on a par, in a spirit of merrymaking! Performing this repertoire then became an obvious decision for the ensemble. Considering the dimension of the manuscript the material had to be condensed; nevertheless we have kept the unity of the four parts remaining to this day:

— The moral and satirical poems,
— The Love songs,
— The poems of wine-drinking and gambling,
— The gamblers' Mass.


The diversity of musical forms (conducti, songs, lays, liturgical parodies, dances) allows for the exploration of a great number of musical combinations in the ensemble: women's or men's voices, choir or solo songs, double choir, a cappella songs, or songs with instrumental accompaniment, woodwind or stringed instruments ...

For its musical arrangements, Obsidienne also draws its inspiration from the wealth of musical instruments in the Middle Ages: drones that highlight the melody, intervals of fifth, improvised descant or coda parts also liven up the songs. We even go so far as to dabble in traditional music by the adjunction of thirds in «Sic mea fata», or to attempt a «re-enchantment» of the world,
through the use of harmonic drones, in «Dulce solum natalis patrie»...

For this interpretation of Carmina Burana, Obsidienne will make itself angel or devil, monk or Goliard. As a band of «jongleurs», versatile artists, the performers liven up the pieces with cheeky humour and cheerfulness; as well as subtle and refined, our interpretation must needs be explosive, farcical, humorous and joyful, thus illustrating the words of St Paul: «For the wisdom of this world is foolishness with God».


Emmanuel Bonnardot

1 We have chosen the modern notation
of the pieces as restored by René Clemencic.