Thousand Times / Gilead
---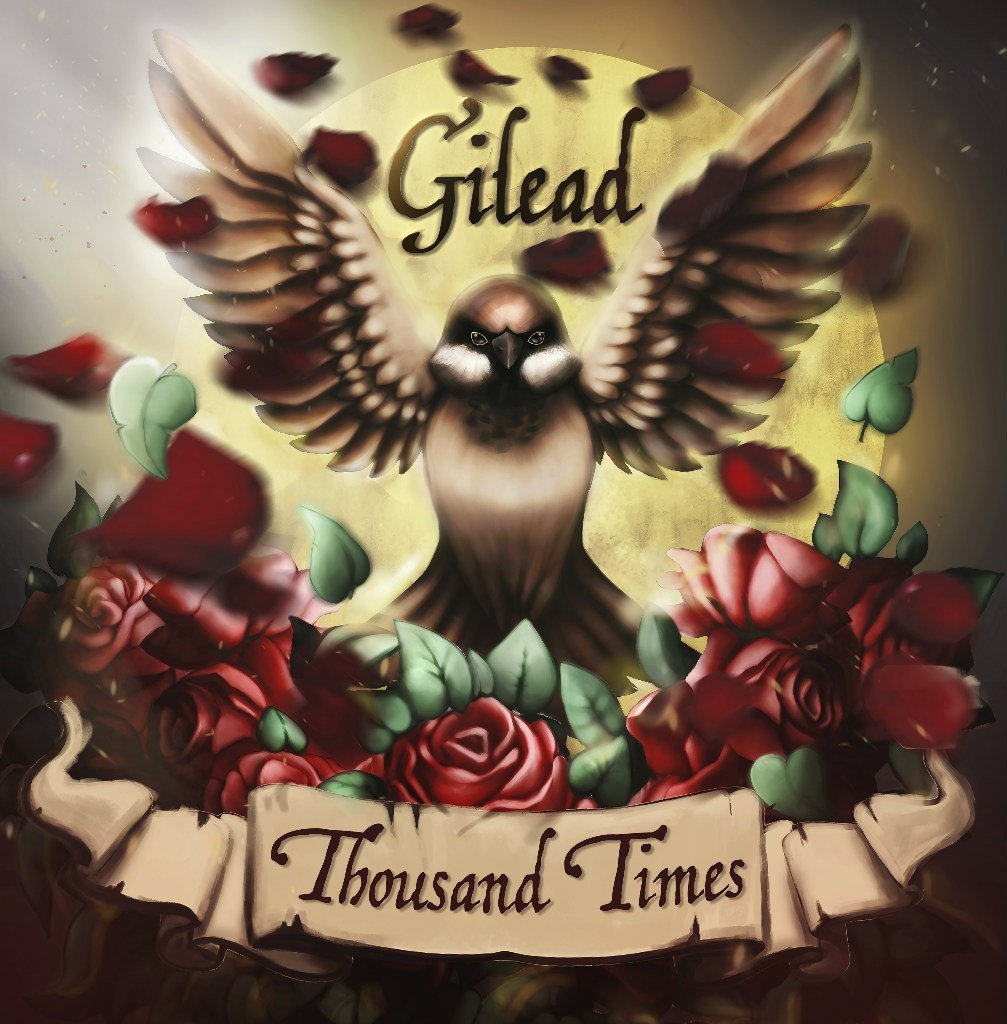 bandcamp.com | discogs.com | amazon.com
Gilead
2015
[56:57]




1. Totentanz [3:34]

2. Spielmannstanz [3:17]

3. Saltarello [3:30]

4. Quen a omagen [4:42] CSM 353

5. Ai vis lo lop [3:52]

6. Alrest lebe ich mir werde [1:18]

7. Palastinalied [4:10] Walther von der VOGELWEIDE

8. In Taberna [2:33] CB 196 || ( preludio instrumental: CSM 384 )

9. Skudrinka [3:55]

10. Hungarian [3:44]

11. Stella Splendens [2:49] LV 2

12. Herr Mannelig [6:51]

13. Sons of Skyrim [3:26]

14. Brenner [4:50]

15. Villeman og Magnhild [4:26]









Notes

1. Totentanz – A medieval melody about the dance of death presumably written after the plague epidemics in the XIII century.
"It doesn't matter if you are a king or a peasant, the Death does its part"

2.
Spielmannstanz – The composition includes two medieval German melodies – Spielmannstanz and Traubentritt, which were performed by troubadours at fairs. Presumably dated the XIII century.

3.
Saltarello – The Italian folk dance , the XIV-XVI century.

6.
Alrest Lebe Ich Mir Werde – The composition authored by Pavel Mikhalev from Gilead Band.
It's an introduction to «Palastinalied» and the name comes from the first line of this song.

9.
Skudrinka – Makedonian folk dance from the region of Dolna Reka, which is situated along the river of Radika in western part of Republic of Macedonia.

10.
Hungarian – Unfortunately, the exact origin of this song is unknown. Assumed that it is Hungarian, but it may possibly come from other European countries.

11.
Stella Splendens – The song from the manuscript "Llibre Vermell de Montserrat" of the XIV century. In our case, we've used the melody only.

14.
Brenner (Cultus Ferox cover) – Cover version of the Cultus Ferox's song from the album «Wiederkehr» (2003).