Haec dies / Vox Clamantis, Jaan-Eik Tulve

---
Gregoriuse Laul · Chant Grégorien · Gregorian Chant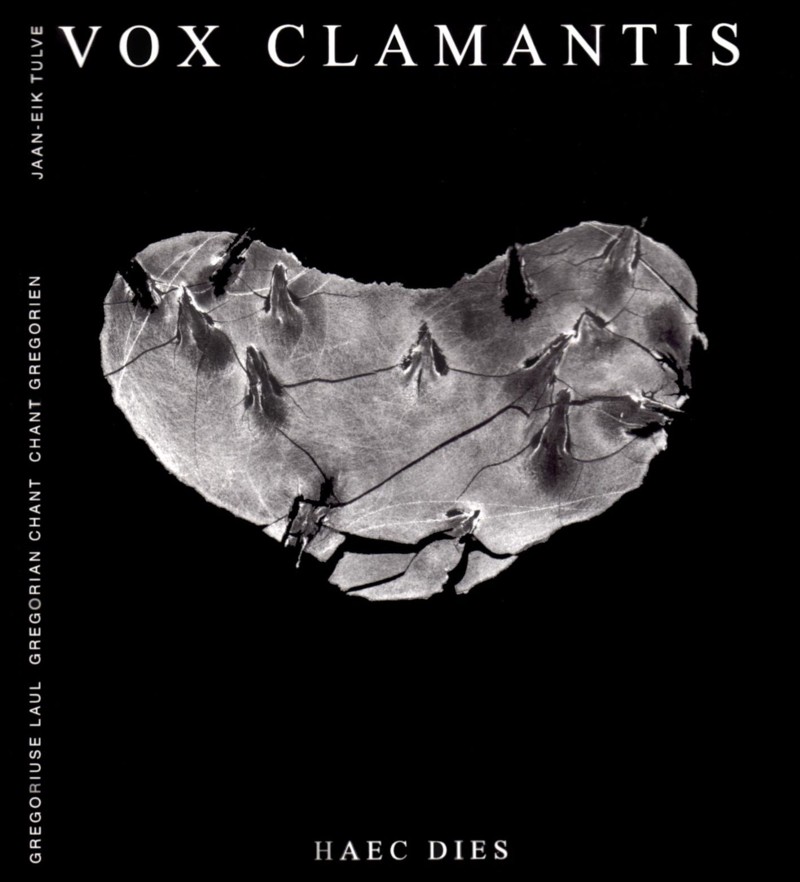 erb.nlib.ee
1998

C







1. Pueri Hebræorum [2:32]
Palm Sunday antiphon / Psalm 23 — soloist Jean Pascal Ollivry

2. Christus factus est [2:58]
Holy Week's gradual

3. Beatus vir [1:40]
Palm Sunday antiphon / Psalm 1 — soloists Jean Pascal Ollivry and Jaan Johannes Leppik

4. Dominus de cælo prospexit [1:31]
Holy Monday antiphon / Psalm 14 — soloists Jean Pascal Ollivry and Jaan Johannes Leppik

5. Faciem meam [1:37]
Holy Monday antiphon / Psalm 50 — Jean Pascal Ollivry and Jaan Johannes Leppik

6. Lectio de Jeremiæ Propheæ [2:14]
Palm Sunday — soloist Mikk Üleoja

7. In die qua invocavi te, Domine [2:03]
Palm Sunday responsory — soloist Taniel Kirikal

8. Potum meum cum fletu temperabam [3:25]
Holy Wednesday communion / Psalm 101 — soloist Taniel Kirikal

9. Nos autem gloriari oportet [2:45]
Maundy Thursday introit / Psalm 66 — soloist Eerik Jõks

10. Omnes amici mei dereliquerunt me [3:15]
Good Friday responsory — soloist Erik Salumäe

11. De lamentatione Jeremiæ Propheæ [4:38]
Good Friday / Jeremiah's Lamentations (2: 8-11 ) — soloist Jean Pascal Ollivry

12. Velum templi scissum est [3:11]
Good Friday responsory — soloist Jean Pascal Ollivry

13. Popule meus, quid feci tibi? [5:16]
Good Friday / Improperia & trishagion — soloists Taniel Kirikal and Erik Salumäe

14. Resurrexi [1:39]
Easter Sunday introit

15. Surrexit Dominus de sepulcro [0:59]
Easter Sunday responsory — soloists Mikk Üleoja, Jaan Johannes Leppik and Erik Salumäe

16. Ad cænam Agni provide [2:57]
Easter hymn — soloists Taniel Kirikal and Mikk Üleoja

17. Kyrie tropus [2:27]
Cunctipotens Genitor Deus

18. Gloria in excelsis Deo [2:15]
Hymn — soloists Eerik Jõks, Mikk Üleoja and Taniel Kirikal

19. Hæc dies, quam fecit Dominus [3:48]
Easter Sunday gradual

20. Lectio Epistolæ beati Pauli apostoli ad Corinthios [1:05]
Easter Sunday — soloist Mikk Üleoja

21. Pascha nostrum immolatus est Christus [1:35]
Easter Sunday alleluia

22. Victimę paschali laudes [1:49]
Easter Sunday sequence — soloists Mikk Üleoja and Taniel Kirikal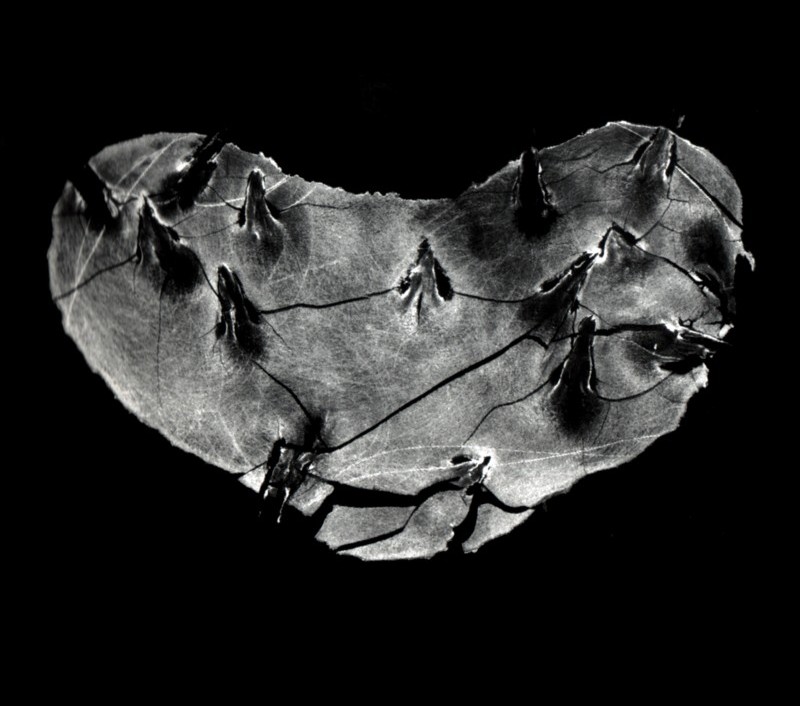 Vox Clamantis
Jaan-Eik Tulve

Eerik Jõks
Taniel Kirikal
Jaan Johannes Leppik
Toivo Tulev
Jean Pascal Ollivry
Urmas Põldma
Erik Salumäe
Siim Valdmets
Mikk Üleoja






The vocal ensemble Vox Clamantis was created in 1966. It is composed of young musicians, united by their common interest towards Gregorian Chant. Most of the members of the ensemble had earlier acquaintance with this liturgical chant — which can be called the basis of all European professional musical culture —, either by paying studying visits to the Benedictine abbey of Solesmes (France) or by taking part to concerts of the Chœur grégorien de Paris (Paris Gregorian Choir), with which they have sung in Finland, Norway, France, Switzerland, Lebanon and Morocco. In April 1998, both ensembles recorded together a CD in Luxembourg. More recently, Vox Clamantis has worked with internationally renowned organists, like Jean Boyer, Werner Jacob, Jon Laukvik. Peter van Dijk, Edgar Krapp, etc. as well as with the ensemble Hortus Musicus, the Estonian Philharmonic Chamber Choir and Tallinn Chamber Orchestra. Vox Clamantis regards as one of its main duties to introduce Gregorian Chant to Estonian audiences. During its short existence, the ensemble has already sung in many Estonian towns, and done extensive recording for the Estonian Television and the Estonian Radio.
The artistic director and conductor of Vox Clamantis is Jaan-Eik Tulve.

Jaan-Eik Tulve was born in Tallinn in 1967. He graduated from the Tallinn Conservatory in 1991 as a choir conductor, and went afterwards to the Conservatoire National Supérieur de Musique et de Danse de Paris, where he attended the Gregorian choir conducting class. After getting his prize in 1993, he became assistant of the professor Louis-Marie Vigne in that same class. He has also taught numerous Gregorian Chant courses all over Europe (France, Belgium, Italy, Norway, Faeroe Islands, Lithuania, Finland and Estonia). Since 1996 he has taught Gregorian Chant in Estonians Music Academy. He was appointed in 1999 as consultant in the project Gregoriana Fennica, which deals with the study of old Finnish musical manuscripts. He has often worked with various monasteries, helping those people who have chosen to spend one third of their life in singing. Jaan-Eik Tulve's collaboration with Dom Daniel Saulnier, from the Solesmes monastery, has played a great role in his musical formation.
Since 1992, Jaan-Eik Tulve has been conducting the Paris Gregorian Choir, with which he has toured extensively in Europe, as well as in Lebanon and Morocco. Several of the records he has done with this ensemble have won various awards. He has also recorded with the monks of Sant' Antimo (Italy). In 1993, he founded in Paris the vocal ensemble Lac et Mel which, besides Gregorian Chant, devotes itself to early polyphony. In 1994 he founded the female branch of the Paris Gregorian Choir and, in 1996, the ensemble Vox Clamantis in Tallinn.







Recorded at Tallinn Issandamuutmise Church in July 1998
Engineer: Aili Jõeleht
CD-mastering: Tanel Klesment
Producer: Liina Fjuk
Thank you, Marika Scheer, Rauno Remme!
Package Design: Stella Vainikko
Manufacturer rights: 2000 Caroo Music Liina Fjuk & Tanel Klesment

℗ 1998 Eesti Raadio


EESTI KULTURKAPITAL

ER Eesti Radio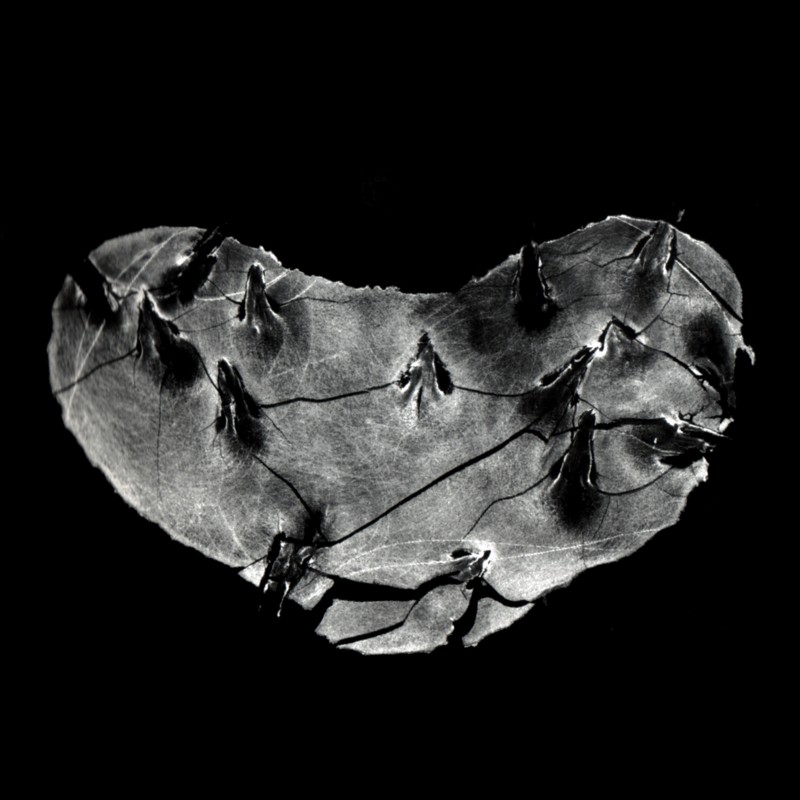 Que se passe-t-il dans la nuit de Pâques ?
Oh ! loin de moi l'idée, presque sacrilège, d'interroger le silence du tombeau pour tenter de percer l'insondable mystère, de saisir l'énigmatique instant où le mort devient vivant ! Plus imaginable peut-être, d'un fantastique en tout cas plus familier, le tableau de l'homme-dieu brisant les portes du Royaume des Ténèbres a sans doute moins intimidé (« Cum Rex gloriæ Christus infernum debellaturus intraret, et chorus angelicus ante faciem ejus portas principum tolli præciperet, sanctorum populus qui tenebatur in morte captivus voce lacrimabili clamaverat: Advenisti desiderabilis, quem exspectabamus in tenebris, ut educeres hac nocte vinculatos de claustris. Te nostra vocabant suspiria, te larga requirebant lamenta : Tu factus es spes desperatis, magna consolatio in tormentis »), mais comment oser proposer mes faibles lignes, après que des poètes immortels, celui du chant onze de l'Odyssée ou celui de la Commedia, ont rendu la peinture du monde des ombres à tout jamais impraticable aux humains ordinaires ?

Non ! mais plus modestement, que se passe-t-il entre le Samedi Saint et Pâques, disons en 1998? Lorsqu'arrive le soir du 11 avril, alors qu'on a chanté depuis une semaine le deuil et l'affliction, l'abandon et le désespoir, comment se retrouve-t-on, sans presque s'en être rendu compte, à s'affairer en chuchotant autour d'un feu que l'on allumera dans quelques minutes, comment, une fois revêtu les chapes blanches, proclame-t-on «Lumen Christi», puis «Exsultet iam Angelica turba caelorum», puis «Alleluia», et enfin, dans la pâle et froide lueur du matin revenu, comment chante-t-on, dans un murmure, le mystérieux «Resurrexi, et adhuc tecum sum» ? Quelle que soit l'intensité et la sincérité avec lesquelles on a vécu ces jours, l'application que l'on a mise à suivre pas à pas le déroulement de la Passion, le dénouement laisse l'intelligence insatisfaite : que s'est-il passé, qu'ai-je fait pour qu'advienne cette joie silencieuse, ténue, que j'accueille cette nuit comme si je l'avais attendue, et peut-être méritée ? N'y a-t-il pas une difficulté (quelque tricherie, si l'on voulait appeler les choses par leur nom) à décréter soudain, vers huit ou neuf heures du soir, au moment où la nuit s'épaissit et où une lune imperceptiblement déclinante est seule à guider encore nos pas, que maintenant se produit je ne sais quel déclic mystérieux qui nous fait basculer du côté de la lumière, instant aussi impalpable et inévitable que fut impalpable et inévitable l'instant — survenu il y a environ quatorze jours — où notre globe affairé, atteignant, et déjà dépassant, le lieu de son orbite où le soleil, idéalement situé au point vernal, que certains préfèrent appeler «point gamma», lui dispense un exact mais très instable équilibre de jour et de nuit avant de rallier, pour ainsi dire, le camp boréal, se précipita ipso facto dans le printemps — et nous avec ? (Et que les chrétiens de l'hémisphère sud s'en accommodent, eux pour qui ce passage est au contraire synonyme de déclin et de plongée dans la nuit !) En quoi la Résurrection est-elle inévitable — ou, si elle est volontaire et gratuite, victoire de Dieu sur la mort et don fait aux hommes du Salut que conquiert cette victoire. comment l'Église qui prétend célébrer cette victoire et perpétuer ce don ose-t-elle les proclamer actuels, sans faux-semblant ni complaisante hypocrisie ?

C'est précisément, me semble-t-il, en le faisant inéluctable que l'Église rend ce passage possible : de même que, sur le chemin qui mène du solstice d'hiver au solstice d'été, l'équinoxe de printemps est naturellement, mathématiquement, inscrit, de même, dans le rituel qui accompagne le fidèle tout au long de la Semaine Sainte, arrivent nécessairement, au terme d'une montée progressive et très maîtrisée de la tension, les pages où il est prescrit que l'on bénisse le feu nouveau, puis le cierge pascal, que l'on abandonne les ornements violets pour se revêtir de blanc, et qu'après la procession solennelle d'entrée dans l'église le diacre chante enfin la sublime Préface: « O certe necessarium Adæ peccatum, quod Christi morte deletum est! O felix culpa, quae talent ac tantum meruit habere Redemptorem! O vere beata nox, quæ sola meruit scire tempus et horam, in qua Christus ab inferis resurrexit! Hæc nox est, de qua scriptum est: Et nox sicut dies illuminabitur: et nox illuminatio mea in deliciis meis.» Qui, à cet instant où s'ouvrent les vannes, où se libère une émotion jusqu'alors bridée, ne s'est jamais senti «cueilli», submergé par une évidence qui relègue pour un temps la gêne à l'arrière-plan ? L'inexorabilité du rituel, tout autant que sa force, nous aiderait ainsi en quelque sorte à sauter le pas, nous pousserait discrètement au moment précis où la raison se cabre devant l'obstacle : ce serait en somme le pilote qui nous aide à franchir la passe difficile derrière laquelle nous attendent les eaux calmes du port, le moyen le plus modeste mis au service du but apparemment le plus inaccessible. «Réponse facile!», me dira-t-on; «jeu de mots ! Et quel rôle joue la foi, dans tout cela ?» Cette objection peut conduire, à mon avis, sur un chemin dangereux : si chacun n'avait que sa foi pour aborder l'énigme insurmontable que la Résurrection oppose à l'intelligence, combien resteraient en course ? Qu'est-ce que les tenants de la foi ont donc à perdre en admettant que le rituel repose sur une dramaturgie efficace, et que son rôle dans toute cette histoire n'est pas simplement anecdotique ? La croyance en l'universalité du dogme ? Le risque mérite peut-être qu'on le coure, s'il aide à découvrir dans ces paroles et ces gestes inlassablement répétés, dans ces chants passés au crible des générations qui les apprirent de leurs aînés et les transmirent à leurs cadets, le vrai trésor de toute tradition vivante : re-lectio, religio — la relecture, la religion.

Jean Pascal Ollivry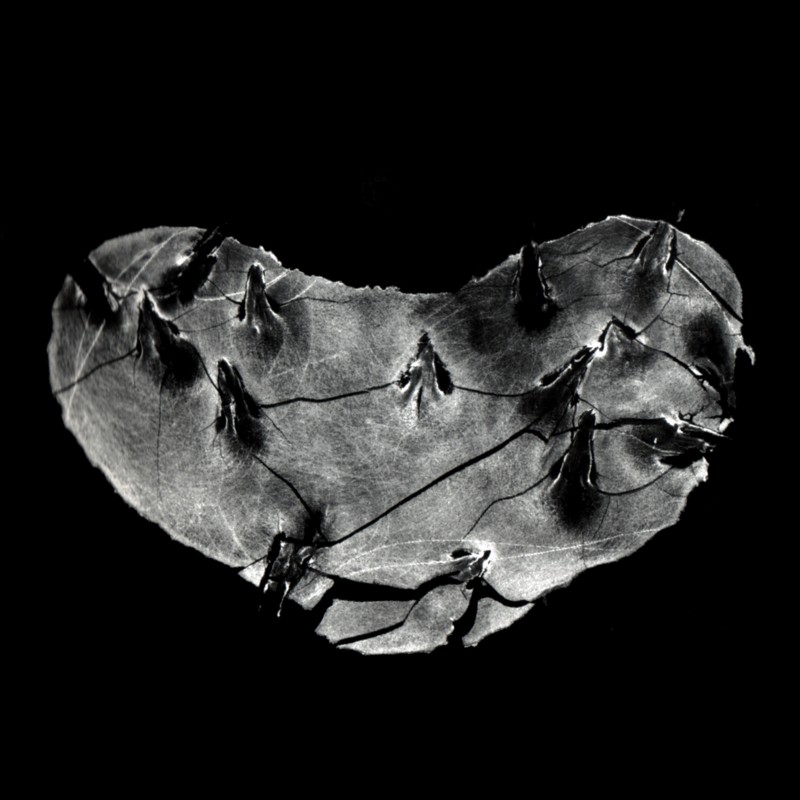 What happens on Easter night?
Far be it from me to take the almost sacrilegious step of breaking the silence of the tomb in an attempt to fathom that impenetrable mystery and seize that enigmatic moment when the dead become quick! It is perhaps easier to imagine the picture of the Man-God breaking the gates of the Kingdom of Shadows, it is certainly a more familiar and less intimidating image ("Cum Rex gloriæ Christus infernum debellaturus intraret, et chorus angelicus ante faciem eius portas principum tolli præciperet, sanctorum populus qui tenebatur in morte captivus voce lacrimabili clamaverat: Advenisti desiderabilis, quem exspectabamus in tenebris, ut educeres hoc nocte vinculatos de claustris. Te nostra vocabant suspiria, te largo requiebant lamenta: Tu factus es spes desperatis, magna consolatio in tormentis."). But shall I dare to utter my feeble words when immortal poets, those who wrote the Eleventh Book of the Odyssey or the Commedia, have put any representation of the world of shadows beyond the skill of ordinary mortals?

No. But, more modestly, what can be said to happen between Holy Saturday and Easter Day in, for example, 1998? When we arrive at the evening of April 11, after spending a week chanting grief and affliction, abandon and despair, how is it that, almost without noticing, we find ourselves whispering around a fire that has been kindled just a few minutes before? How, once we have put on our white copes, can we proclaim "Lumen Christi", then "Exsultet iam Angelica turbo cælorum", then "Alleluia" and finally, in the pale cold light of the new morning, how can we chant in a murmur the mysterious "Resurrexi, et adhuc tecum sum"? No matter how deeply and sincerely we have experienced those days, no matter how much we have applied ourselves to following the Passion, the end leaves us intellectually unsatisfied. What has happened? What have I done to allow the arrival of that silent, subtle joy which I welcome this night as though I had been expecting it, or even been deserving of it? Is there not some difficulty (or, to be quite frank, deception) in suddenly declaring at eight or nine in the evening, when night is falling and an imperceptibly waning moon is all that is left to guide our steps, that now some mysterious change has occurred which tips us into light? That moment is as impalpable and inevitable as that other impalpable and inevitable moment when — about two weeks before — our spinning globe reached and passed over that position in its orbit where the sun, at its ideal vernal point, that some call the 'first point of Aries', sheds on it a precise but unstable balance of night and day, before moving into the northern territories, throwing itself into springtime and us with it. (For the Christians of the southern hemisphere have to accept the fact that, for them, this movement is on the contrary symbolic of decline and a lapse into night!) Why is the Resurrection inevitable — or, if it is a matter of pure will, the victory of God over death and a gift given to the Blessed won round by this victory, how can the Church, which claims to celebrate that victory and perpetuate that gift, honestly and without any hypocritical complacency dare to proclaim that they are still valid?

It seems to me that it is precisely by making this passage inevitable that the Church makes it possible. In the same way that, between the winter and summer solstices, the spring equinox is naturally and mathematically fixed, so, in the ritual which accompanies the faithful during Holy Week, after a slow, carefully mastered rise in tension, it is inevitable that those pages are turned where it is written that we must bless the new fire and the Easter candle, that we must set aside the violet vestments and dress in white and that after the solemn procession of entry into the church, the deacon must at last sing that sublime preface: "O certe necessarium Adæ peccatum, quod Christi morte deletum est! O felix culpa, quæ talent ac tantum meruit habere Redemptorem! O vere beata nox, quæ sala meruit scire tempus et horam, in qua Christus ab inferis resurrexit! Hœc nox est, de qua scriptunt est: Et nox sicut dies illuminabitur et nox illuminatio mea in deliciis meis". Who, at that moment when the flood gates are opened, when an as yet contained emotion is released, has not felt caught up, submerged beneath something so obvious that our qualms are temporarily set aside? The inexorability of the ritual, as much as its force, helps us somehow to make the leap, pushes us on at the precise moment when reason bridles at the obstacle. It is, in fact, the pilot that guides us through that difficult passageway into the calm waters of the harbour, the most modest means used to reach the most inaccessible goal. "A facile answer!" some will say. "You are playing with words. What is the role of faith in all this?" This objection can, I think, lead us down a dangerous path. If each of us had only his faith to deal with that unfathomable mystery which is the Resurrection, how many of us would last the course? What do the believers have to lose by admitting that ritual is an effective piece of drama and that it has a greater role to play in all of this than simply to recount the story? Belief in the universality of dogma? This risk is perhaps worth taking, if it helps us to discover in those words and gestures that have been ceaselessly repeated, in those chants that each generation carefully examines after learning them from their elders and before passing them on to their descendants, the true worth of any living tradition: re-lectio, religio — a fresh reading, a religion.

Jean Pascal Ollivry
Translation: Ian Monk