JOSQUIN. In principio — De Labyrintho

---
[16.12.2021]



medieval.org | baryton.it | delabyrintho.net

De Labyrintho DL001
Release date: 2021
Recording date: July 2020, Zugliano

[76:44]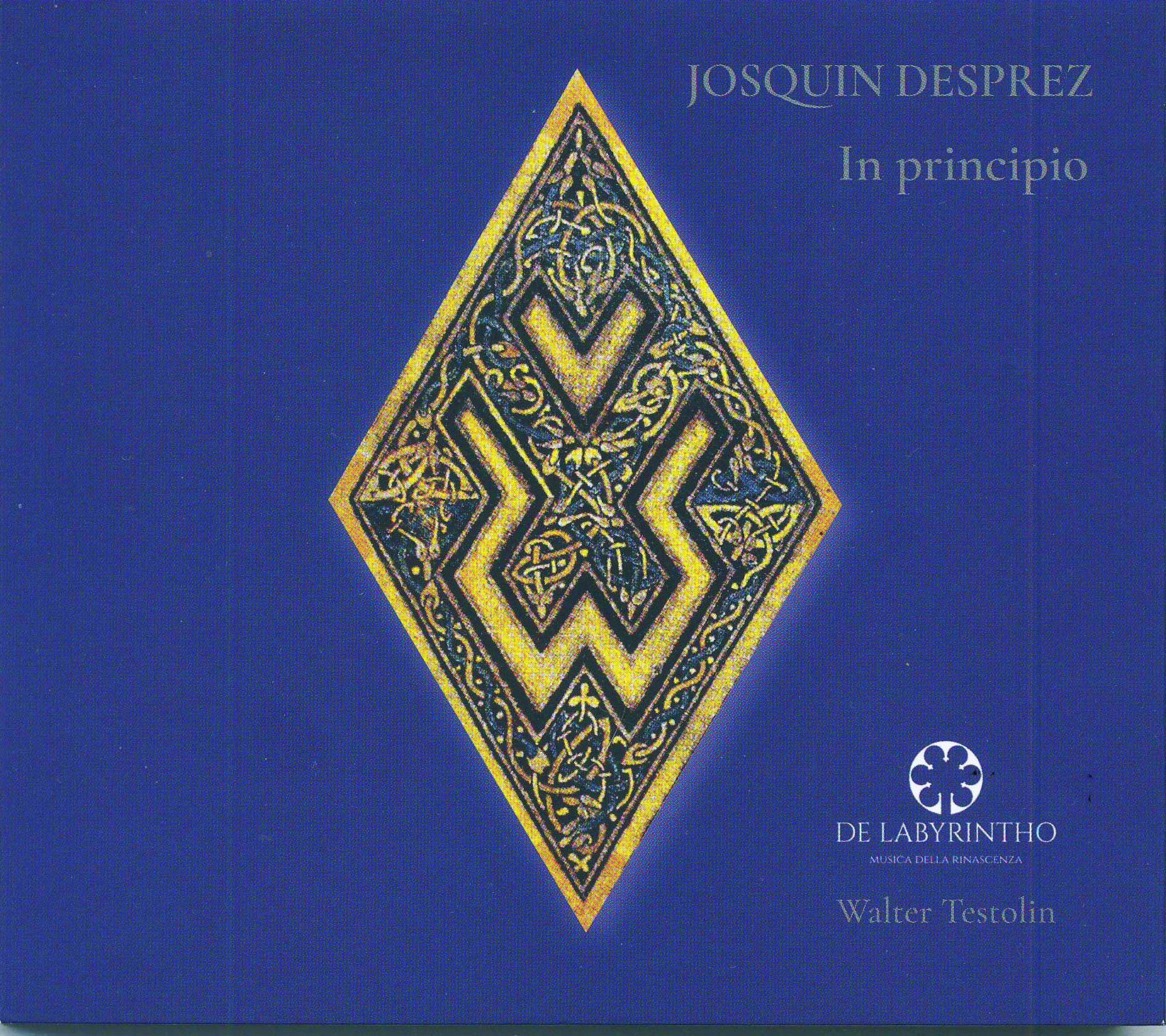 1. Liber generationis Jesu Christi [15:22]

2. Missus est Gabriel angelus [3:51]

3. O Virgo virginum [7:05]

4. In principio erat Verbum [9:51]

5. Praeter rerum seriem [7:41]


O admirabile commercium [15:59]
6. O admirabile commercium
7. Quando natus es
8. Rubum quem viderat Moyses
9. Germinavit radix Jesse
10. Ecce Maria genuit


11. Factum est autem [16:36]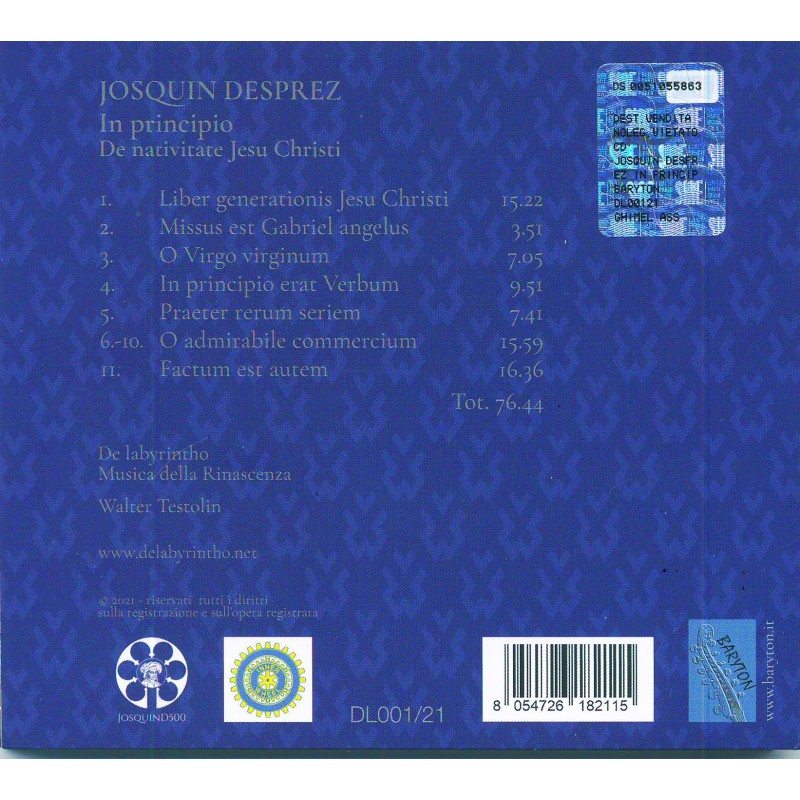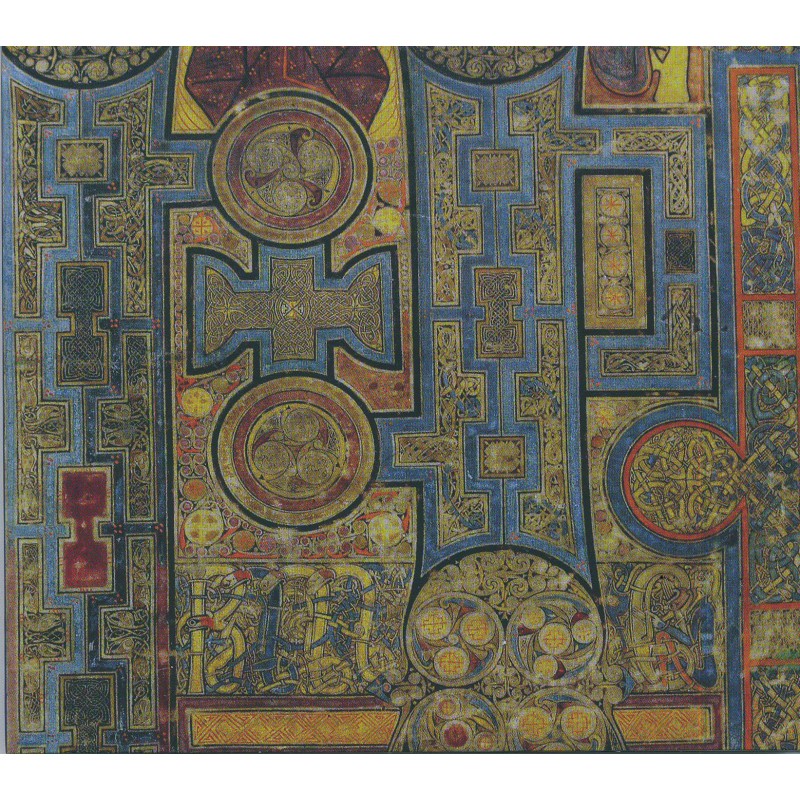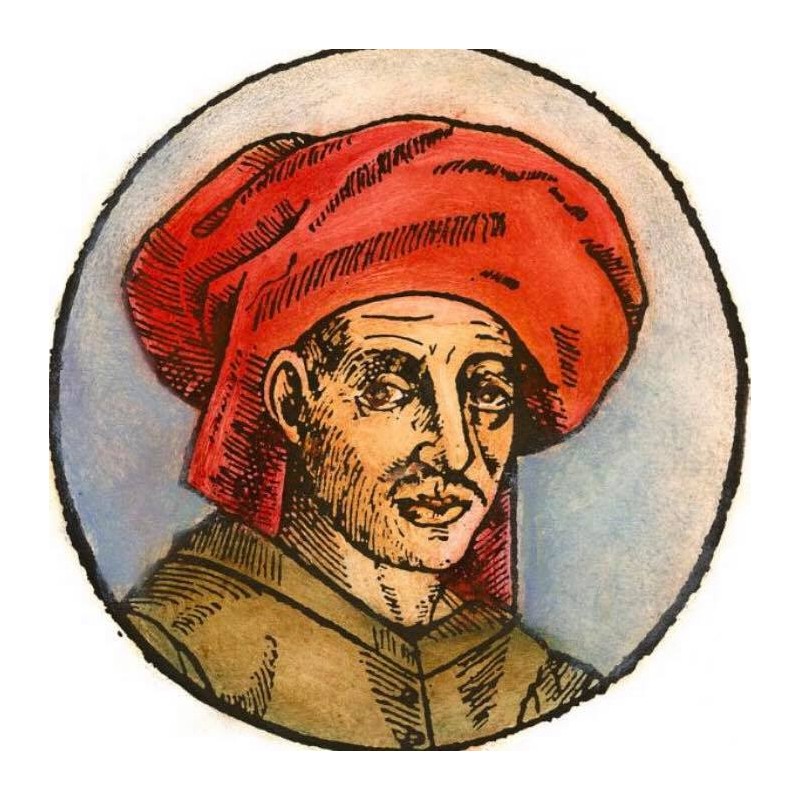 [16.12.2021]
---
medieval.org Remarks

http://www.medieval.org/emfaq/cds/remarks.html
17 December 2021
Todd M. McComb

———


The Josquin anniversary continues, this time with a relatively obscure release by an ensemble that contributed more substantially to the discography about 15-20 years ago, namely De Labyrintho: Testolin states that this is their first recording "after ten years" & indeed that the program was one they'd developed back in 2001 (when they formed), but never recorded: It's an appealing program of motets around Jesus' birth, featuring the five-part motet (or five motets...) around the Vespers of In Circumcisionem Domini, but also gears up a larger ensemble for Praeter rerum seriem (which, apparently, Testolin wished he could make even bigger?), and is probably at its richest (interpretively) with the final genealogy motet, Factum est autem (perhaps not coincidentally, appearing recently on The Spirit like a Dove..?).

All in all, though, the concept doesn't really seem updated, as the various tracks tend to run together in their impressions, with some fuzzy articulation & passages that don't always seem particularly integrated to the flow. (In this, I'd say the group's "best" album is still Musica Symbolica, recorded in 2004. That album seems more vibrant, in the "thick" of their sonic investigations of the time....) In any case, In principio did give me a renewed prompt to revisit those older albums — once again in Italianate renditions (although less colorful than some of the other Italian anniversary albums here...) — & also to hear updates on some different motets. I'm still waiting on that "big impact" Josquin motet collection, though....




[22.12.2021]
---